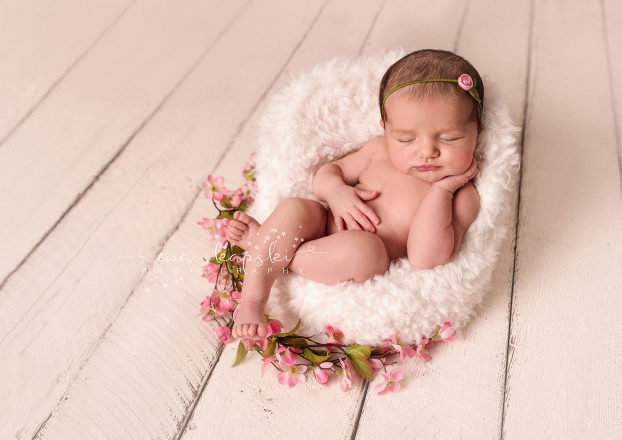 Home About About Two Bees Sitemap Investment Galleries Families Maternity Newborns One Year Cake Smash Six Months Uncategorized Reviews Video Contact
For more information on how to book your photo shoot please complete the form below, and I will reply as soon as possible. Or give me a call 516-353-6252
Teresa's approach to family photography is to capture images that show the unique bond and connection that exists in your family.  Her photos are authentic, natural, candid, and capture the emotion of your family with an emphasis on capturing your children's true personality and your family's natural dynamic.   Teresa believes that having your photographs taken should never be stressful or feel like a chore; it is supposed to be fun!  It's supposed to be a time when you can all get together as a family and focus on each other.  It is an hour spent in the sunset free from the distractions of the daily grind; a time to have fun, connect and love your family.  Teresa will capture all of those moments for you so you can have photographs to hang on your walls that show who you REALLY are in your family's best moments.   
Business address: 43 Florida St * Long Beach, NY * 516-521-7456
I cant even express how much I love each and every baby that comes into my studio. Each session, each baby is so unique and special in its own way. Its hard to believe (ive lost exact count now) that I have photographed over 200 newborn babies now. I am blessed for what I am able to do for families. I put my WHOLE heart into newborn photography, I am constantly learning and growing and improving my skills. I cant express how important it is to hire a newborn photographer that specializes in NEWBORN photography! I have done MANY sessions where parents have already had a session and been disappointed in the results. They then come to me for another session.. they then realize the importants of a SPECIALIST! Newborn photography isnt about the clicking of a camera. Its about newborns, and soothing, and posing, and lighting and angles and editing. I have spent sooo long focusing and learning ONE area of photography so I can provide my clients with the best images of their newborn baby.
All babies are beautiful in their own way.. some are sleepy, some are wakeful, some are squishy, some are stiff, some like posing, others dont, some like their belly, some like their back, some like being naked, some want to be swaddled.. no matter what kind of baby you have, I work with their preferences, and get beautiful shots of them… I never force them to do something they dont like.
Hi! I 'm Sabrina, an on location newborn, child, and family photographer serving NYC and Long Island. Besides being a photographer I am also a wife and mommy to an adorable baby girl. Photography is truly my passion, I love everything about it from helping clients choose outfits to editing and delivering the final images. I pour my heart and soul into each session and feel completely honored by each client that chooses me as their photographer.My goal at each session is to capture these precious moments in time so that you and your family  can cherish them for years to come. I love getting to know my clients and what makes each of them unique. Thank you for taking the time to stop by and don't hesitate to contact me with any questions.
Long island newborn photographer, newborn photographers on long island, long island baby photographer, baby photographers on long island, long island child photographer, child photographers on long island, long island family photographer, family photographers on long island, li photographer, photographers on li, li newborn photographer, newborn photographers on li, nassau county photographer, photographers in nassau county, suffolk county photographer, photographers in suffolk county, new york photographer, photographers in new york, photography, photographer, child photographer, baby photographer, newborn photography, newborn photographer, outdoor, studio, wantagh photographer, photographers in wantagh, levittown photographer, photographers in levittown, bellmore photographer, photographers in bellmore, merrick photographer, photographers in merrick, seaford photographer, photographers in seaford, freeport photographer, photographers in freeport, massapequea photographer, photographers in massapequea, two bees, two bees photography, jenifer levinson, long island photography, long island newborn baby photographer, outdoor portraits, children portraits, child portraits, urban photography, long island maternity photographer, li maternity photographer, maternity photography, baby belly, maternity photographer, new york maternity photographer, nassau county maternity photographer, suffolk county maternity photographer, maternity photographers on long island, long island portrait photographer, portrait photographers on long island, long island published photographers, cake smash photographer on long island, cake smash photographer, birthday portraits, first birthday portraits, new york cake smash photographer, photography studio on long island, long island portrait studio, long island portrait photographer, portrait photographer on long island, nassau county newborn photographer, newborn photographers in nassau county, http://www.facebook.com/twobeesphotography, best long island newborn photographers, best long island maternity photographers, pregnancy photography, maternity photography, wantagh photographer, merrick photographer, seaford photographer, massapequea photographer, bellmore photographer, Summer sessions, child photography, kids, long island moms, long island dads, long island families, summer photography, outdoor sessions, portraits, milestone sessions, 6 months, toddler, mini sessions, holiday photos, holiday minis, holiday sessions, holiday portraits, beach sessions, beach family photos, photographers on long island, beach, sand, sun, https://plus.google.com/b/109088359971867827172/+TwoBeesPhotographyLongBeach/posts, newborn photography long island, baby photographer long island, children photography long island, newborn photography new york, newborn portraits new york, newborn portraits long island
Teresa Geraghty is a professional family photographer specializing in newborn, baby, maternity, pregnancy, children and kids. Teresa Geraghty's provides newborn photography from her Long Beach base in Long Island that is classic, clean and timeless, with a focus on the baby's natural beauty and the budding connection developing within the family.  Teresa believes that there is nothing more perfect and beautiful than a newborn baby, so she keeps things simple during her studio newborn sessions and photographs on neutral and classic backgrounds that allows her to focus on the natural beauty of the newborn.  She places an emphasis on natural, safe, and comfortable poses for the baby that are free of props.  
Teresa Geraghty Photography is a PPA certified newborn and family photographer located in Long Beach, NY, who serves the Nassau County and Suffolk county region of Long Island.
So this is my blog page where you can see the cutest newborn babies!!! I feel like I am finally one of the best long island newborn photographers, but the journey has not been easy!
Some babies I remember more than others.. either because they were really easy… or really hardOr because of a certain feature that stood out… But they are special in their own way and I feel lucky to have met each one of them.
Related Images of Newbornphotographylongisland