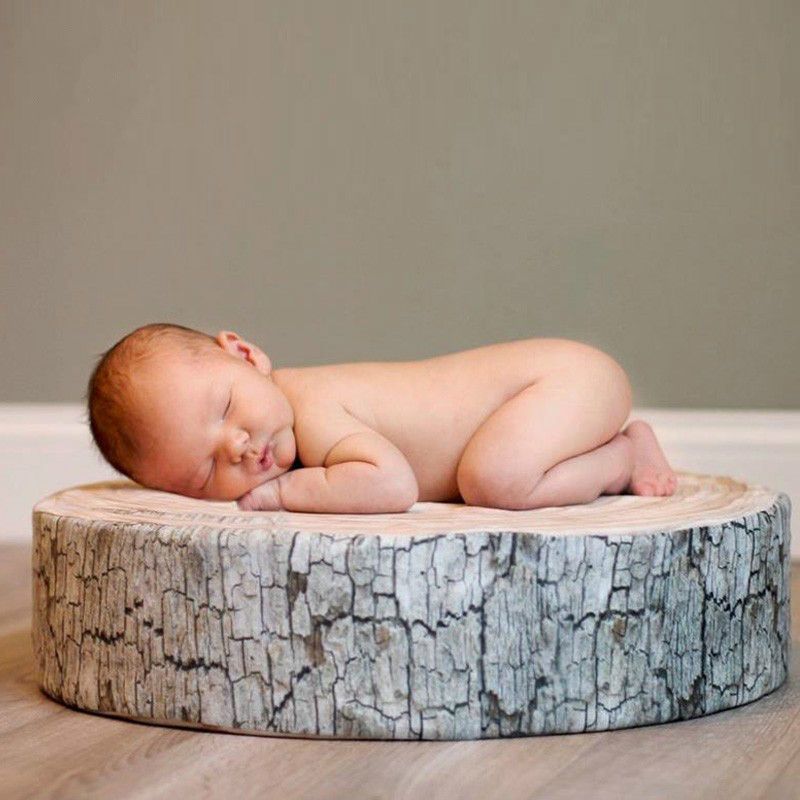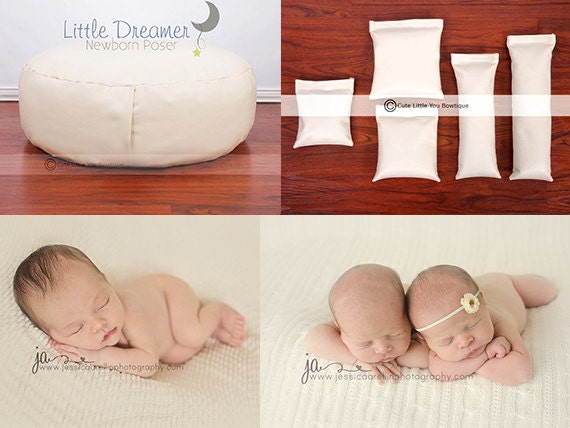 Home Shop Posey Pillow Posers Starter Sets Backdrop Stands Carry Bags Clearance Products Posey Positioners Shop Posey Props Backdrop Fabric Basket Fillers/Layering Fabric Camera Accessories Crowns Extra Services Faux Fur Maternity Props Newborn Hats Newborn Wraps Prince/Princess Props Rag Quilts Rompers/Outfits Wool About Us Bean Bag Fill Info Refund Policy Shipping
Also include with the poser is the 5 piece Positioning Set. These beanbags are used to help with positioning newborns into those perfect poses. Use under blankets to prop baby up, in basket and beds. No more using rolled up towels!
Priority shipping 1-3 days, tracking and insurance is included in shipping price.
A Note Regarding Filling: The Bean Bags DO NOT come filled due to the size and shipping cost. Each bag takes approximately 3.5 -4 bags of the 3.5 cubic feet bags. The fill can be purchased at Wal-Mart (online and shipped to the store nearest you for free).
Sizes Included: 17 x 5 inches 14 x 5 inches 7 x 6 inches 9 x 8 inches 8 x 7 inches
*VERY IMPORTANT* *My current turnaround time is 2-3 weeks before order ships.
Top Selling Newborn posing Video instant download ***New*** Photoshop Editing Instant Digital Download Posing Pebbles complete posing set Newborn Poser Starter Set "Travel" Cheat Sheet posing guide (Peebles addition)
**Although this poser is made from High quality vinyl, it is not immune to harm. To avoid punctures or rips keep poser away from sharp object and chemicals. The Poser is meant to be used solely as a prop for newborns and not to be used as a bed, chair, toy or other device. Never leave baby unattended and always have a spotter while shooting. Bean bag fill could potentially be a choking hazard if swallowed or inhaled, never leave small children unattended and always store in a safe area in your home or studio.
Perfect for indoor or outdoor shoots, the possibilities are endless with this amazing posing bean bag. Change out different types of fabrics for different looks and capture those sweet first moments of life that your clients will treasure forever. Take your photography business to the next level with this must have piece for any newborn photographer.
Little dreamers Props is not responsible for packages that are damaged, lost or stolen.
Are you a photographer who lives for those newborn sessions when you get to have those precious little babies in studio and constantly think of new ways to capture their gorgeous little selves without making them uncomfortable? If so, then this listing for a posing bean bag is going to be the perfect addition to your studio! The Newborn Poser measures approximately 38-40 inches in diameter and is 12 inches tall. The bean bag consists of white vinyl fabric with a Velcro closer which is perfect for those newborn shoots as it is waterproof and makes for easy clean up should one of those angels have an accident while shooting.
I use a high quality Velcro closer because it is much more reliable then a zipper, zippers can break easily or get beans(bean bag fill) stuck in the zipper causing it to jam or break.
Pages SHIPPING Policies BEAN BAG FILL INFO & SET UP Subscribe To Our Mailing List Contact
New child photography can be exceptionally difficult , not solely as a result of the fashions can tend to be a bit of uncooperative, but in addition as a result of reality they spend loads of time sleeping and little or no time smiling. This text has a couple of hints and ideas that should hopefully present you learn how to photograph newborn infants and be certain that you end up with a shot that the family will want to treasure forever.
The lighting of your shot will be especially important. You do not need to go exposing newborn eyes to vibrant flash bulbs, so attempt to take images in circumstances which might be naturally vibrant when photographing newborns. Improve the ISO and exposure compensation on your digicam in low light ranges , but check to guantee that the picture does not turn into too grainy as a result.
Make sure to take into account the angles at which you`re taking your shots. It may be very simple to fall into the habit of always capturing from above, so earlier than lengthy you have an album filled with shots wanting down at the child. Strive getting down on the identical degree as the newborn, and permit them to fill the total frame of your photo.
Focus on some of the smaller elements of their face, or on a single hand or foot to get some actually fascinating macro shots. It`s usually an idea to keep your digital camera on a steady taking pictures mode, as a child `s expression can change extremely quickly. Take plenty of shots for every setup, and hopefully you`ll be left with one excellent one. Digital photography permits you delete any unwanted shots.
Remember that these pictures are being taken to capture the moment and to look again on in years to come. Think of what photos and reminiscences you want to preserve. If there`s any merchandise or toy that performs an essential half of their early days, seize it. The household shot is all the time a favorite ; so be sure to get one of each mum and dad with the baby. Another classic photographs to think about are ones with the infant `s hand or foot in its mom `s hand to emphasize the difference in dimension , or photographs of the mother nursing seize the intimacy of the relationship.
By following these newborn photography suggestions it is possible for you to to enhance your photography abilities and end up with photographs worth trying again on many years from now.
IMAGE COLLECTIONS : Newborn Poser Photography