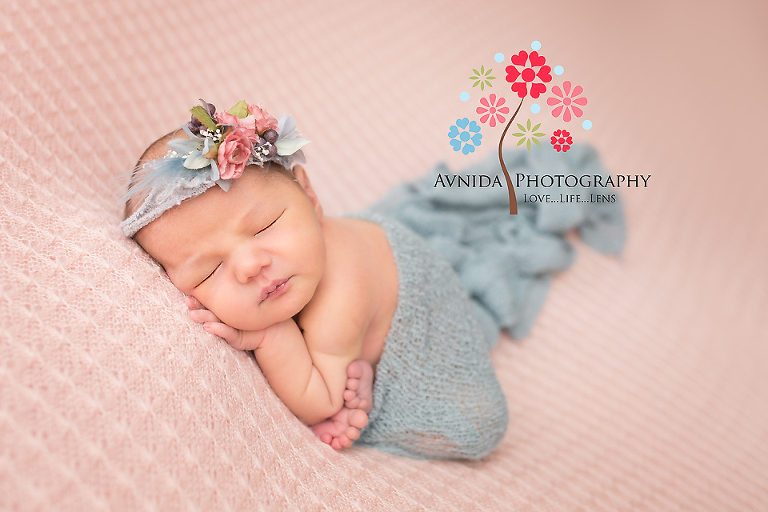 Newborn Photography Ridgewood Nj
Newborn Photography Ridgewood Nj
Newborn Photography Ridgewood Nj
. . . . . . . . . . . . . . . . . . .
Sarah B. said "We are so happy with our engagement session with Hannah. She worked hard to make the shoot fun and put us at ease, as we were definitely feeling nervous and awkward going into it. By half an hour into the…" read more
+1 +31 +32 +33 +34 +39 +41 +43 +44 +45 +46 +47 +48 +49 +52 +54 +55 +56 +60 +61 +63 +64 +65 +81 +90 +351 +353 +358 +420 +852 +886
We've had 3 sessions now with Christie and we couldnt be happier with the experience and our pictures! We brought our daughter for the first time just before she was 2 weeks old and most recently on her 1st birthday. She was definitely not the most willing participant for the shoots but Christie was extremely patient and understanding and best of all got beautiful pictures of her. We will absolutely return to Christie and recommend her to anyone looking for an awesome photographer!
Live Love Laugh Photos is the photography home of Lena Antaramian , who is an award-winning natural light lifestyle Bergen County photographer. Lena has received several prestigious photography awards and merits from professional photography associations such as the National Association of Professional Children Photographers (NAPCP) and Professional Photographers of America (PPA).
1st used her service for newborn photography with my daughter who was 5 days old (April 2012). I went to her studio in Ridgewood which I didn't know was located on the 2nd floor, I had just had a C-sect and climbing the stairs was not easy (no mention of the stairs on the phone). Once inside the studio I could see why she boasted about the natural light. I was very pleased with the gentle way she handled my newborn and I felt completely comfortable stepping back and watching her do her work. I also brought my 7yr old son who she was able to capture a beautiful picture of him holding the baby. She has her own hats and headbands (you can bring your own) and was very helpful with picking what looked best and on what blankets and suggested many different poses. Her turn around time with the proofs was a few days and the pictures were just as I had imagined them to be, beautiful but EXTREMELY expensive. We spent around $900 between us and my family, we met the price criteria to get the CD with all the pictures. **We were so pleased with the newborn session that we booked a session for my daughter who was now 1yr (2013). We decided to meet her at a local park in her area that we've never been to and here's where we had a problem** This time we wanted the 4 of us in the pictures. We walk into the park and she at no point directed us to an area she thought would be suitable for pictures. We just seemed to wander around with no direction. My daughter was getting fussy which didn't help and I was becoming very frustrated. I felt like this session was a waste of time and money. Her next clients showed up to this park while she was trying to get some shots of us together as a family, once she saw them she quickly finished with not much of a goodbye to go to them. I realize our session was timed but the way it ended was so abrupt. Get the proofs, not 1 single picture of us in them was a keeper. We also could only choose 3 photos for this 1yr old session package with a fixed rate (again extremely pricey). If we wanted extra photos, the prices were crazy. The pictures she took on the 2nd session were of no better quality if I had took them myself. Needless to say we were very dissatisfied. We spoke on the phone after we had gotten the proofs and mentioned this to her and at no point was a reshoot offered, the shoot was done during the week and my husband took off work to be there, we couldn't have done a reshoot anyway so we picked 3 photos (one of just my daughter, one of my 2 kids and the other with just my daughter and husband). I highly recommend her only as a newborn photographer working inside her studio which clearly is her in her element.
HoursMonday – Saturday: 10-5Sunday: 2 Sundays a monthp: (201) 670-NEST (6378)[email protected] E. Ridgewood AveRidgewood, NJ 07450
5 stars 3 4 stars 0 3 stars 1 2 stars 0 1 star 1 We calculate the overall star rating using only reviews that our automated software currently recommends. Learn more.
Live Love Laugh Photos photography studio is located in Ridgewood, Bergen County, New Jersey just 20 miles from NYC.
Kyle Z. said "Brett Deutsch is a consumate professional and phenomenal photographer. I used Headshots NYC for a headshot and full-length photo for my law firm website. The photo shoot was held in a clean and comfortable…" read more
Lisnel V. said "I had the priveledge of helping my best friends sister plan for her wedding. We are very close so it was important to me that she have the wedding of her dreams. I suggested using a photo booth as it's…" read more
 Live Love Laugh Photos is a Ridgewood, NJ boutique photography studio.
Lori F. said "My husband and I really enjoyed our photo session for our 20th wedding anniversary with Robert Lieberman. He put us at ease and was very patient and I love the results! He also did a nice professional…" read more
Text a link to your phone so you can quickly get directions, see photos, and read reviews on the go!
Yelp users haven't asked any questions yet about Christie Adams Photography.
"Little Nest Portraits go above and beyond what my visions are and the calm environment just works wonders on my little one. The simplicity of the backdrops and furniture is the perfect balance so that the focus is on my baby and not the backdrop. The owner, Brittany, is amazing. Her and I have become more than photographer and models, but friends. She is warm and genuinely cares if you have a good experience and will make good on anything you are not happy about. Of all the places I've had my daughters photos taken, Little Nest Portraits far exceeds its competition. Meaghan was my photographer in this location, and she expertly handled my crying, cranky daughter. What could have been a stressful experience for me, was a calm, cool, relaxing experience because of Meaghan's personality and connection with her subjects! Hands down, Little Nest is the place I'm going with future children to document their beginnings."
Live Love Laugh Photos also offers commercial work on location as well as at Lena's Ridgewood photography studio.
Welcome Live Love Laugh Photos is a boutique studio and the photography home of Lena Antaramian, an award-winning photographer. Lena specializes in children and family portraiture and is known for creating authentic lifestyle images with a fine art twist.
Live Love Laugh Photos offers a beautiful Natural Light Photography studio located in Ridgewood, New Jersey at 580 North Maple Ave 2nd floor. Live Love Laugh Photos provides lifestyle family photography services in Ridgewood as well as other Bergen County cities of Allendale, Franklin Lakes, Ho-Ho-Kus, Hoboken, Mahwah, Paramus, Saddle River, Upper Saddle River, Woodcliff Lake, and Wyckoff.  In addition to Bergen County photo sessions, Live Love Laugh Photos owner and lifestyle photographer, Lena Antaramian, also provides family photography sessions in nearby counties and cities including Cape May County, Essex County, Hudson County Morris County, Sussex County, Union County, Chester, Cranford, Ocean City, South Orange, and Weekawken. Lena loves to capture photos in Manhattan and the New York metro area and is very proud to have earned the title of one of the Top 10 Best NYC Metro Family photographers.
"I HIGHLY recommend this location. Everyone who works there is SO sweet and they were excellent getting my son to smile. I really love the decor and props that they have to offer. The fact that they do offsite shoots too is an awesome bonus. I'll definitely be using them in the future!"
Christie Adams is the baby whisperer! She has such a gentle, skilled, and expert touch with children and she is a talented professional photographer and that translates to magic on film! I'm so pleased with her work. On two different occasions she did a photo shoot and achieved the impossible, she captured several moments where all three of my sons were genuinely smiling! Most recently, Feb. 2015, she did a newborn photo shoot with my 4th son and my family and I just couldn't be more pleased. Christie has a beautiful and sunny studio in Ridgewood where you can choose to do your photo shoot with her. I recommend Christie Adams Photography highly! Upon reading the rest of the reviews, I saw that Christie has dozens of 5 star reviews that yelp's automated system doesn't recommend, not sure why, but if you are considering Christie, take the time to read them! Thank you!
It's been 3 years since my newborn shoot with Christie. Since I've had another child and had newborn photos done by a different photographer. I look back at the photos Christie took with such disappointment with her attention to detail. I had a baby girl and all the headbands are centered on her forehead like a hood ornament. One photo half her face is in the pillow and on another my newborn pee'd on my shirt and she didn't edit that out. I was younger, first time Mom with lack of sleep so these are things I missed but should not have been missed by a professional photographer that charges a pretty penny for photos. Super disappointed with what should have been such beautiful memories preserved. I'd look elsewhere for the price, I wouldn't use her again.
I had Christie take pictures of my son and daughter for Christmas cards and keepsakes. I love the classic and timeless design of her studio. While I enjoy holiday photos I like that her props and background are not overkill. She was so patient and kind with my children throughout the shoot. I would not hesitate to go back to her for many more photos in the future!
Christie Adams Photography is a modern boutique studio specializing in the portraiture of babies, children and families.
Established in 2008, Live Love Laugh Photos is a Bergen County photographer known for creating authentic lifestyle images with a fine art twist. We offer maternity, newborn, baby, toddler, children and family lifestyle portraiture and have been photographing babies, children and families from all various states including New Jersey, New York, Connecticut and Massachusetts.
Christie Adams Photography was established in 2007 and is the only studio in Bergen county to specialize in newborn and baby portraits.
580 North Maple Ave 2nd Floor Ridgewood NJ 07450 | 917-647-6385
Related Images of Newborn Photography Ridgewood Nj