Newborn And Family Photography Perth
newborn photography Newborn And Family Photography Perth
newborn photography Newborn And Family Photography Perth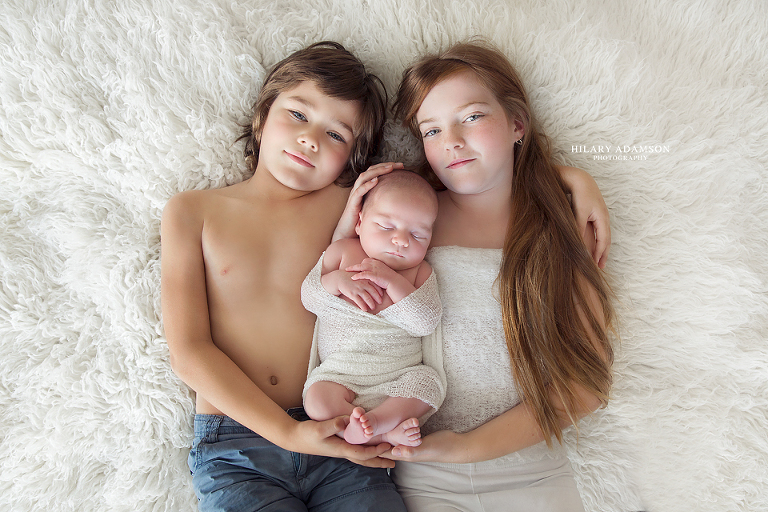 If you have any questions about my pregnancy and newborn photography service, or would like to book you and your family in for a shoot, please feel free to get in contact with me.
Our gorgeous baby impressions are a lovely addition to your portrait session.  You are also welcome to book the impression session without a photo shoot.  We use a natural, soft organic clay to take the impression, which is then worked by hand before being fired and glazed by our professional potter, and placed into a custom, Australian made timber frame.  Being traditional clay, these have a timeless, classic appearance and perfectly compliment our baby photography style.  You can view samples and more information on our baby imprints HERE.
Pregnancy photography is a lovely way to capture this special time, as your body is changing and you share that private bond with your baby.   Simple, classic poses, silhouettes, tasteful use of shadow and light, these are the features of our maternity photography.  We work in a variety of locations, including your home, local beaches and parks, all dependent on your tastes and the types of images you want to achieve.  Click HERE to visit our Maternity photography gallery.
As a professional newborn photographer, I work hard to exceed the standards set by the mums and dads of Perth each time I hold a shoot. With an eye for candid, realistic portraits, and a disdain for anything seemingly fake or contrived, my shoots seek to capture the loving naturality of the pregnancy and newborn period.
I love meeting new families and sharing in their vision for their photo album. I am always happy to hold a consultation so that we can discuss how you would like your album to turn out. In this consultation we can discuss things like location, time of day, style and lighting, and I will develop a shoot design that I will go through with you before the shoot.
There are few experiences in life that are more profound and exciting as the feeling of growing new life inside you. Despite it being a momentous occasion in your life, it is relatively short lived as in a matter of months you go from experiencing the profound physical and emotional changes your body goes through in pregnancy to having a new little person to care for. I would be honoured to work with you as your pregnancy photographer to capture this exciting time in your life.
Our aim at Be Photography is to provide you with timeless, heartfelt family portrait photography, newborn baby photography, child photography and maternity portraits.  We have been capturing families throughout Perth and Fremantle since 2005, and have been the recipients of both international and local photographic awards.  Our style is natural, simple, uncluttered.  We want to capture emotions, joy, connections, love.  We prefer lifestyle images, everyday moments and fun locations, where the personalities of our clients shine through.  Please take the time to visit our photography portfolio galleries to find out more about our style of family, kids and baby photography. If you feel this is the style of photography you are after, we'd love to hear from you.  BE photographers are university trained, and fully accredited members of the AIPP (Australian Institute of Professional Photographers) and WPPI (Wedding and Portrait Photographers International).
Since 2008 I have specialised in the creation of gorgeous newborn photography as well as maternity photography. My photo sessions are always held in a calm and nurturing environment, one that seeks to capture the blissful essence of this joyous period in a family's life.
Professional Newborn Photography – Unique, classic & captured with the utmost care
About Erin+− Gallery+− Maternity+− Newborns+− Babies, Children & Families+− For Clients+− Newborn Sessions+− What To Expect+− What To Wear+− Pricing+− For Photographers+− Teaching Videos+− English+− Español+− Mandarin+− Portuguese+− Hindi+− Workshops+− Australia+− Europe+− Middle East+− Join Mailing List+− Recent Work+− Contact+− Workshops+−
Celebrate life, your children and loved ones by having them photographed professionally. The focus of my work as a family photographer has always been in capturing the relationships shared between people. There is no love greater than the love you have for your family and capturing it through photography is a wonderful way of celebrating the connection you share with those you are closest to. I am available to take professional family portraits at my Joondalup (Iluka) studio in Perth or at a location of your choosing. I would also be happy to recommend one of my favourite spots in or around Joondalup.
With older babies and children, we can suggest a number of great locations and ideas to get the best from your children.  We adore family photography sessions, and we love to capture children in all their madcap, messy glory.  They grow up so fast, and these moments are so precious, let us capture them for you in our relaxed style.
My family portraits are creative and my warm & personal style have earned me a loyal client base. Many have come back to me time and time again to have me document their family as it grows and changes.  With hundreds of shoots under my belt, you can rest assured that everybody will be photographed in a way that best captures their personality and reflects the emotions you have for each other. Of course, being a mum & wife myself helps as I know how to bring shy children out of their shell, settle grumpy babies, and persuade hubbies to cooperate on the day.
There is never a more special time for a family than having a child. The joy and exuberance of this wondrous occasion is just something that can't matched. I love being able to share in this beautiful time by providing Perth families with adorable, vibrant newborn baby photos.
This iframe contains the logic required to handle Ajax powered Gravity Forms.
As a highly trained, creative and experienced photographer, I have gained a profound understanding of the varying styles and expectations a family might like to work with for their newborn or pregnancy photoshoot.
I hope you enjoy looking through the galleries and videos on my website. I strive to provide my customers with the best customer care that I can offer. I also believe in transparent & clear business practices and provide all pricing right here on my website. If you have any questions or would like to make a booking with a professional newborn or family photographer (accredited by the AIPP Australia) in Joondalup, Perth, please contact me for more information.
Sorry, for security reasons our email address can only be displayed with JavaScript enabled.
I hold baby, maternity and family shoots for mums and dads in Joondalup, Mullaloo and throughout Perth. Please feel free to get in contact with me if you have any questions or would like to arrange a shoot.
Call me on 0432 143 645 or send me a message on my contact page and I will get back to you as soon as possible and with all the information you require.
Talk to any parent and they will tell you how fast their children grow up. Whether it's the first couple of months, years or decades. Before you realise your baby has turned into a toddler, your toddler into a school kid, your primary school child into a teenager. Soon after that they finish school, have a job and perhaps even leave home. Each stage is so important and my kids tell me now that it is so wonderful having lots of photographs of them. If you are just after photographs of your child, consider my very affordable Milestone package. A quick photo session to capture your ever-changing child throughout the years.
We believe the most important role of a newborn baby photographer is to capture not only those tiny newborn baby features that disappear so quickly, but also the intense bond and connection between family members.  We work in a very simple style with babies as young as 5 days old and prefer to capture newborn photography images before the baby is 14 days old.  Having said that, there are great baby milestones at 7 weeks, and 3, 6, 9 and 12 months. Talk to us about your needs and we can advise the best time frame.
What can I say? I simply LOVE newborn baby photography! It is so precious to engage with your little one in their first few days of life and work to record all of those sweet details like their little fingers and toes, their gorgeous lips and wisps of hair. I enjoy meeting young mums and dads who are overjoyed with their little baby and I cherish the opportunity to capture this new found love for them forever. My greatest privilege is capturing your miracle of life! Newborn sessions are best booked while you are pregnant to avoid disappointment. A session will be temporarily schedule approximately 5-18 days after your due date. For more information including full pricing, please visit my section on professional newborn photography. affordable