Family Photoshoot Milton Keynes
newborn photography Family Photoshoot Milton Keynes
newborn photography Family Photoshoot Milton Keynes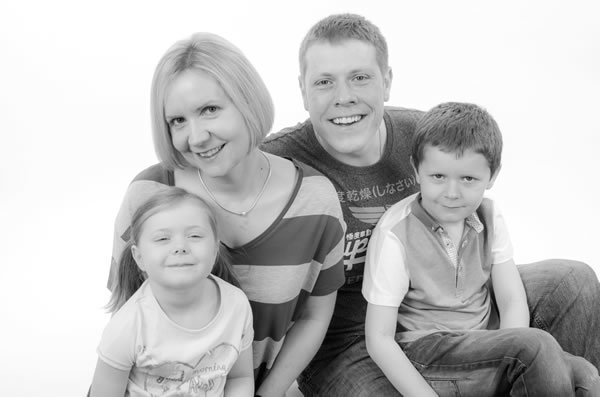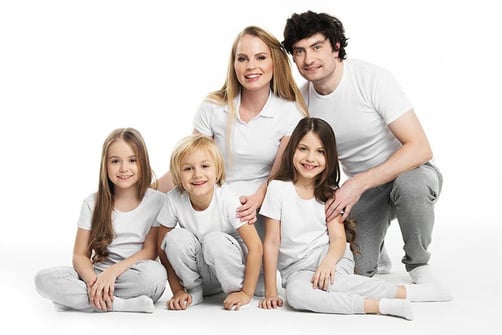 Whether you are experiencing Venture for yourself or buying a Venture experience as a gift we'll tell your story in a unique way and create a lasting record of those special moments to treasure forever.
The team at Venture Milton Keynes will take the time to get to know you and the people you love most… we'll capture the spirit of who you are, what makes you smile, the things you do together which make you the family you are… telling your story… in a unique way and creating a lasting record of those special moments to treasure forever. And we're here to talk you through any aspect of your photography experience, please feel free to give us a call.
Please review our latest Terms and Conditions and our Privacy Policy. By continuing to use the site you accept the use of cookies and agree to both our Terms and our Privacy Policy
Your photographer will take a variety of shots during your session, and a few days later you will be able to come in and view the best images in your own fantastic family slideshow. When you have chosen your favourite images your photographer will take you through all the different options available of how best to display them in your home; from professional custom made simple and modern frames, to vibrant large format canvas prints which certainly have that wow factor!
There is nothing better than getting a great family portrait. We can offer family portraits in a studio for that different modern and timeless capture, or at a location to suit your family.
JavaScript seems to be disabled in your browser. You must have JavaScript enabled in your browser to utilize the functionality of this website.
We pride ourselves on using our skills to create stunning images which convey your story.
If you are lucky enough to get Kendall you are in for a proper treat, as Kendall is a candle that burns brightly. You can't help but love this girl; she is dog-doting, gig- going,movie-mad, life-loving loon who delights us by singing on a daily basis with a voice that would make an angel weep… She loves meeting new folk and capturing their personality in her own unique and creative style. Don't worry this girl will put you at ease in a heartbeat and your time in the studio will be filled with fun.
Be who YOU want to be…. Ever wanted a self-portrait to give to the one you love as a special memento? As a couple would you like a collection of images to celebrate your love or would you like to celebrate a passion of yours as an artist or musician? We offer a comfortable, yet fun and professional environment where our professional photographers will put you at ease and help direct you to achieve those flattering photos you've always dreamed of. There's plenty of time to express yourself.
When you arrive at our studio, you will meet your professional photographer, who will help you feel at ease and explain what will happen during your session. Make it even more personal by bringing along your children's favourite toys, or objects that are important to you as a family.
A photo session at our studio is all about having fun together. Whether it's you and your bump, baby, close or extended family, or your pets – it is about capturing unique, fun, natural moments together.
Unit 2 Exchange House, 462 Midsummer Boulevard, Milton Keynes, MK9 2EA
The session was FAB, kids L-O-V-E-D IT!! Thank you, excellent service and products!
A Star Wars loving creative photographer, one of the team since 2011. In his spare time he enjoys watching football (one of our spurs fans) and shooting some pool with his diamond tip cue. Ben enjoys photographing all groups and ages and he particularly loves taking great shots of toddlers having won three awards in this category at Venture. He is always striving for the best, exploring creative lighting and photography styles to capture your amazing stories.
Why not make it even more personal bring a special outfit, a change of costume to match a theme of your choice or a musical instrument, your photographer is at hand to discuss any of your portrait requests.
Slightly mad, with a wicked sense of humour and a fondness for cheese – meet Alex, our Studio Manager. He joined in 2008, having started as a photographer and has worked his way up, with an award or two along the way. He has a real affinity with people -he gets on with everyone and loves dogs of all shapes and sizes, always looking for a new pooch to fuss. Nobody ever forgets Alex – if your appointment is booked with him you're in for a fab time! With Alex – everything is indeed 'Awesome'!
Underneath her cacophony of cascading curls you will find Emily. She is our own personal Duracell bunny and is always raring to go. When she books you in for your session it's like having a catchup with a long lost friend. A girl always on a mission, one of her many projects is turning her back garden into the Milton Keynes equivalent of the Eden project. She spends her free time either getting covered in mud with her two boys or deciding which shoes match which outfit with her friends.
Nigel is our Top Dog, Numero uno or put simply – the studio owner. He has been part of the Venture family since the late 90's and has a wealth of photographic knowledge… Passionate about the business and committed to customer service, being a Leeds United fan he is well aware of how little things are important to people. He loves driving – whether it's trying to improve his swing on the Golf Range or on his Kawasaki Ninja (alas the latter is only in his dreams).
Meet Sharon our Dynamic Diary Manager. Sharon will look after you with a smile and a chinwag when she books you in for your session and she will no doubt incorporate doodads, wotsits and thingamabobs along the way. A die hard Gooner, even a spurs fan couldn't hold that against her as she is the personification of lovely and is prone to giggling fits that are as infectious as any baby's chuckle. A creative and crafty soul she is always 'making','doing ' or 'smashbooking'.
Debbie is our Marketing Manager Extraordinaire and is responsible for our relationships with our Corporate Partners and organising our exhibitions around Milton Keynes. Debbie loves watching sport especially Tennis, Athletics and F1 (Lewis Hamilton is one of her favourites) and is also one of the 4 Spurs fans in our studio. She is passionate about Gymnastics, coaching in her spare time and can still do the splits.
We'll take the time to get to know you and the people you love most, so we can understand what makes your family who they are…that's why your Venture experience begins long before you reach our studio.
Meet Vibrant Verina our office manager who makes sure that everything runs super smooth and that customer care is a priority and definitely keeps the MD on his toes! Unusually for a woman – Verina loves shoes and has an ever-expanding colourful collection with some killer heels! A rock chick at heart and another of our Spurs supporters here, Verina also has 3 children that have a adorable habit of frequently calling on 'mum's taxi'.
At Venture Milton Keynes we recognise that we all have our own character and passions… and as we grow up, our interests and experiences gradually shape our character to make us ever-more individual. It's this that writes the story of you, and your family.