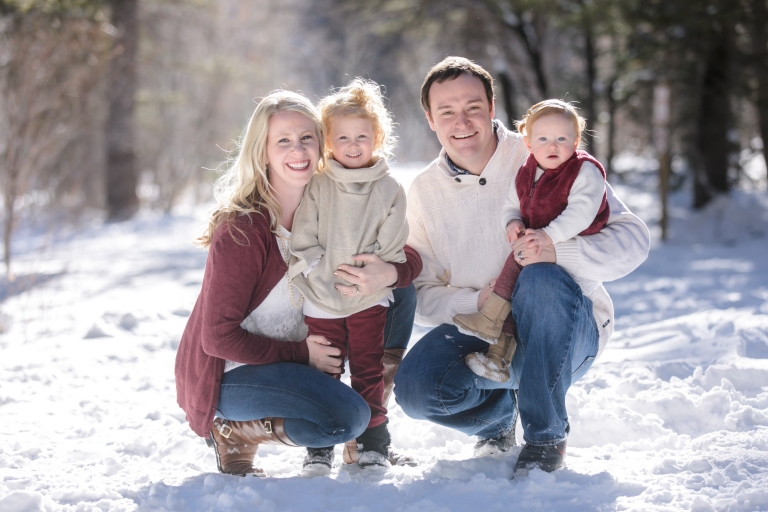 Family Photoshoot Blog
Family Photoshoot Blog
Family Photoshoot Blog
. . . . . . . . . . . . . . . . . . .
Boston Portrait Photographer | Brianna's Day Off (Bueller….?)
Victoria is another one of our Class of 2018 Senior Reps! We were so excited to shoot with her and her family, mostly because we already knew how much fun they were. We photographed her older brother Chris last year in the same location. We always encourage our high school seniors to bring siblings, friends, or Mom on their sessions. Victoria's senior session was a little different because we also were having a family session with her family at the beginning!
Rise and shine Joelle! Joelle's original senior photoshoot had been postponed due to rain, so we got up bright and early to be up at the Newburyport Plum Island beaches in time for the beautiful morning sunlight. Not only did she get up early, she was able to do so without coffee – something we cannot do on a normal day. And boy did she rock her photoshoot!
Boston Family Portrait Photographer | All the way from Japan
By the end of the session, we always like to let the kids run around a burn off some steam. Giggles ensued as we chased them (or I should say they chased us!). 
Almost equally as important a perk as the gorgeous scenery? The outdoor patios. I love when my clients plan on heading to dinner at one of the outdoor patios after our session. Luckily we have a lot of awesome families in the South End, so it usually isn't a problem finding one that is kid friendly – my favorite is Picco. Best pizza in Boston AND they make their own ice cream. Done.
I find myself photographing the South End/Back Bay neighborhoods in the fall because of the rich browns and cobblestone, but those backdrops really make the blossoms and spring colors pop. Don't get me wrong, I love Boston in the fall for that reason in particular, but if it's foliage you are looking for, you won't find much in the South End. No, the blooms in this neighborhood are totally meant for spring.
Meet Caroline, another one of our Class of 2017 Senior Reps! For Caroline's portraits, we decided to head up to downtown Newburyport and the Plum Island beaches. Caroline's style matches perfectly with the location: chic florals, flowy blues, and pearls. Caroline is super silly and loves to dance so she worked it with her poses. Even in between shots we caught her tapping away in her heels and laughing at herself.
Boston Family Portrait Photographer | Rogers Family at Smolak Farms
Categories: creative portraits, high school senior, senior portrait, portrait photography Tags: senior portraits, high school senior, senior, creative portrait, dress, dramatic
She got to have Mom, Dad, and Chris cracking jokes and making her smile while she posed for her solo shots later on in the shoot. We met the Cataldo family at Boston Common and started with some group shots on the benches to get everyone relaxed. There were lots of laughter and inside jokes being thrown around between the two siblings, which of course made Mom and Dad laugh too.
For our final shots, we noticed how beautifully the light was coming into the room, so we moved fast and captured some fun dramatic images. The results are some of our favorite shots of the day!
Categories: creative portraits, high school senior, senior portrait Tags: newburyport, beach, senior portraits, senior, high school senior, plum island, creative portrait, marsh
Lisa's family went first and her three boys and husband all snuggled in together. To get a good laugh out of the boys, we started making noises which no child under the age of 8 can resist. 
Categories: creative portraits, interior design Tags: merrimack valley, merrimack valley magazine, newburyport, new england, home decor, home, nature, natural elements, greenery, gold, matte, texture, dinner, table, tablescape, berries, topiary, plants, succulents
Categories: family portrait, creative portraits, portrait photography Tags: boston, Boston Public Library, local boston, back bay, brownstones, creative portrait, family portraits, family, extended family, silly, kids
Printed products are SO important to us, and it was clear that they were equally as important to Joelle's mom. She decided to go with the signature album in color, and because she loves black and white so much, a black and white image box. It's not common to go with black and white for this product, but I am in love with how her album AND image box came out!
Finally, we made it to the beach, and we have to say, Vanessa chose the perfect outfit for the setting. All the colors in the background were incorporated in her romper. Vanessa was not afraid of getting a little sandy for her "finale photo" , and as you can see it was totally worth it!
We always have a lot of fun on these shoots, and that is because of our team. Everyone pitches in, everyone has a voice, and no one takes it too seriously… unless they are making sure I don't fall when I am dangling from a ladder. These are some of the images that didn't make the cut, but make sure to pick up the January issue to see our favorites that did make it in the issue.
Boston Portrait Photographer | MadDi's Sister and Dance Session was one of our Favorites!
Piled on to the bed, the family cuddled close for some very sweet photos. We soon made our way outside to test out Naomi's new kicks: purple air jordans. Yes. purple. Air jordans. On a one year old. Incredible.
The results reflect the warmth and love found in their home. Congratulations Shannon and Daryl on your growing family!
SPRING. IS. FINALLY. HERE. There are so many beautiful rural places to get great family photos in the springtime, but I think my answer will surprise you. Boston. More specifically, the South End of Boston. Maybe I am biased because this has been my neighborhood for almost 10 years but I just love the way the whole neighborhood transforms when the magnolia and cherry blossom trees blossom.
Boston Portrait Photographer | Victoria and family in the city
One of the shots that Caroline ended up loving the most was of her and her mother. So sweet. The two of them are adorable together, and could not help but laugh and make faces at each other.
This beach is a very special place full of fond memories for Victoria and her family. Their home at the beach was her grandparents, and the bench we shot her on has a beautiful plaque in honor of them. We love photographing clients in places that possess special meaning to them.
Each chose a different one, finding big, small, green, and red apples. They showed us their finds for some pictures with their grandparents. However, it was too tempting to just hold their apples, and one by one each took a big bite out of their find.
Categories: family portrait, creative portraits Tags: family, extended family, smolak farms, farm, apple orchard, happy, siblings, family portraits, creative portrait, north andover, merrimack valley, fall, autumn
Halfway through the photoshoot, the sun popped out from behind some clouds and made a dazzling sunset. The soft, peach hues reflected beautifully on the pools of water in the marsh, so it was only fitting in such a dreamy landscape for Vanessa to give her dress a twirl.
Boston Portrait Photographer | Pretty Newburyport Beach Session
After finishing in the nursery, Shannon, Daryl, the twins, and even Oscar joined us in Mom and Dad's room. The family piled onto the bed and snuggled close, again surrounded in the pinks and creams that Shannon so thoughtfully decorated with.
It was simple yet elegant and the results are one of our favorite shots of the day. For swimming, this team captain wanted to show off her jacket. Her mom could not wait to see the album that she was going to order because when her daughter is away at college next year, she'll have this day to look back on. 
Categories: creative portraits, high school senior, senior portrait Tags: senior, senior portraits, high school senior, boston, portrait, photographer, mill buildings, lawrence, ma, massachusetts, candid, laughing, class of 2018
Categories: creative portraits, portrait photography, senior portrait Tags: creative portrait, senior, senior portraits, high school senior, newburyport, new england
One of our favorite places to photograph is the Boston Public Library courtyard. It is a hidden gem in Back Bay, and we had a blast photographing the Tashima Family there. They were all visiting from Chicago and Ohio, and we are so happy they picked Boston for their family photos. They were on a New England vacation together, and Boston was a stop on their way to Bar Harbor, Maine.
After a short walk, we had our finale outfit over by the pink door that matched perfectly with her dress. Similar to Emily's hair, this dress was meant to be carried by the wind. We had her spinning and dancing in the wind, which turned into a lot of laughs, and a LOT of great photo opps.
We took a short walk down the street to some of our favorite brownstones and the fun did not stop. From Copley Square to Beacon Street the kids were giggling and smiling the whole way.
We ended the shoot on the Charles right as the sun was about to touch the water. People passing by were convinced we were shooting a movie or advertisement, and that Victoria was a celebrity. We can see how they thought so!
Categories: family portrait, portrait photography Tags: mother, daughter, family, family portraits, creative, newton, massachusetts, new england, outdoor, foliage, autumn, leaves
Whether you weren't able to make it, or just need a little Thanksgiving tablescape inspiration, I was in awe of the creativity behind these bar carts and tables. I'll let the photos speak for themselves.
After basking in the sun where Maddi and her sisters were literally glowing with their genuine smiles, we made the trek across the street to the Mill buildings and Maddi got into her dance shoes.
With our long list of outfits and locations, we knew one of our stops had to be the Duck Bridge. Getting your hair to cooperate while on a windy bridge is not easy, and some people can find it very frustrating. But not Emily. She had a positive attitude the whole way through and did not let a sudden gust of wind catch her off guard. As you can see, her patience paid off!
With beachy waves in her hair, we explored the marshes. Her bright pinks totally popped against the warm greens and yellows of nature! The wind was a little tricky at times, but we always tell our clients that it is worth the struggle. As you can see, Jen totally worked it.
Boston Portrait Photographer | Joelle's Gorgeous Beachy Sunrise Session
Categories: family portrait, creative portraits Tags: Lyman Estate, Waltham, family, nature, creative portrait, family portraits, children, siblings, daughter
Boston Interior Photographer | The Best Tablescapes You've Never Seen Before
A lot of our clients are dancers, including Emily. But not every client of ours gets her photoshoot wardrobe from her dance teacher! After the outfits she ordered didn't work out and it was the night before the shoot, Emily raided her dancer teacher's closet and found some awesome outfits. Shout out to her teacher for saving the day and having an amazing wardrobe, and to Emily for putting everything together so well. Of course with so many interesting outfit options, we couldn't leave anything outl. We started the shoot in the studio and soon realized how great Emily's hair blew in the wind.
Mom and Dad got cozy under a tree and the kids snuggled in. We love capturing these special moments a family has together!
Categories: creative portraits, high school senior, senior portrait Tags: senior portraits, senior, high school senior, boston, lawrence, merrimack valley, north shore, mill building, editorial, fashion, christian louboutin, heels
Throughout the shoot, we couldn't help but ask for her makeup tips and tricks. Rene's mom came along for the shoot, and we could see her beaming over her daughter. We convinced to the two of them to get in for a mother/daughter photo and they snuggled close for a very special moment.
 Every detail was thought about and planned, especially the artwork. Darlene often incorporates paintings created by the talented Elizabeth Poger, which are featured when you walk through the entryway. (B) (C) Of course, any home design shoot would not be complete without a pop of color and some organic texture provided by the exceptional flowers at Les Fleurs. Peonies and hydrangea, scattered throughout the house added a nice finishing touch to the images we created. (D) (E) Even Bella got in on the fun and showed us how such a sweet girl she is, and patiently sat for some photos in the office. (F) It was like the carpet was picked just to compliment Bella's sleek coat!
We like to play a game called, "What's your favorite animal?" which always entails silly animal noises. The kids' favorite animals were zebras and penguins, leading to neighs, squawking, and chirping. The jury is still out on what a penguin sounds like.
Not only is it perfect for a brisk December morning, you can't help but have some fun with it. Soon Brianna was laughing at having to sway continuously, which brought out her fun, happy personality in the photos.
What a busy fall for the Boston design community! Just a week after the Boston Show House opened, was the first ever Heading Home to Dinner, to raise money for a great cause, Heading Home. Of course, good friend and 3 Olives and a Twist writer, Beth Daigle and I were there for the opening night cocktail party to support friends and clients. Head over to her blog to see and read more.
Boy does she have skill and drive! We don't normally show our clients photos during the shoot, but for Victoria, it was important to see her form and how it photographed. And the results are stunning!
We shot at Sage Market and Design, located in downtown Newburyport, and their showroom is stunning. With big windows opening up the room to the bay, the exquisite pieces are showcased with beautiful natural light overlooking the water. Focusing on the idea of including greens in your home during the winter months, we naturally gravitated to the wall of greenery.
As we made our way out of the park, and into Back Bay, we stopped to use some of the city's' unique architecture as our backdrop; the mall, the brownstones, the wrought-iron fences.
Between inside jokes and silly faces there were plenty of smiles and laughter going around. All three sisters dance at Nancy Chippendales and you can tell, they have perfect posture. I found it so funny that I kept on telling Maddi to relax into her pose and slouch which is the opposite of what dancers are supposed to be told.
Class of 2018 Senior Rep Victoria C introduced us to Taylor. Both of their moms are co-owners of Cupcake City, which by the way are some of the best cupcakes I've ever tasted, Twix and Sm'ores are among my favorites, though I'm not opposed to trying every single flavor…. Ok back to Taylor- what a riot this girl is!
She brought so much fun and laughter on set. She was not afraid to call it how it is when a pose felt awkward, and we love that! It brings out natural smiles and really represents a subject's true personality in the photos. Taylor wanted her senior shoot to have an editorial aesthetic, and also to highlight her favorite shoes: Christian Louboutin heels.
I even have to say, that the more windblown her hair got, the better it looked, does this girl ever have a bad hair day?? After a quick outfit change, she pulled out one of our favorite winter accessories: the blanket scarf.
Victoria was not afraid of getting her feet a little wet and splashed around in the shallow waters. A surprise wave did catch her off guard, but that only made more laughs between her and Catherine. With perfect timing, as we predicted, the rain clouds parted to give way for a stellar sunset just for Victoria. 
Categories: creative portraits, portrait photography, senior portrait Tags: new england, senior portraits, senior, high school senior, creative portrait, beach, marshes, nature, newburyport
It was a little brisk and windy, the perfect weather for the slouchy sweaters she chose for some of her looks. When a gust would hit her sleek long hair just right, the results were gorgeous.
We ended the shoot across the street in the mill buildings. I am beginning to love this early morning winter light in the mills. Showcasing a bright red off the shoulder shirt with the gritty, monochromatic backdrop resulted in Brianna absolutely shining.
As we started the shoot, Oscar the cat slunk his way into the room. He sat patiently and watched us as we worked, keeping a watchful eye over his new roommates. Halfway though, Grandma popped in to see how her new grandchildren were doing, and found them fast asleep comfy in the fabric and fur that was their background.
One thing I love about working with designers is how passionate they are about design; they are able to find what makes the homeowner special and unique, and reflect it into the home. This shoot was no exception. Darlene Allen had finished a complete home design for a dear client of her's in Lowell, MA. Accenting the client's personality and connection to dragonflies, Darlene incorporated cool blues, warm greens, and natural textures in her sleek design. Your eyes just naturally draw across the living room, into the kitchen, which perfectly highlights the open-concept space Darlene has created.
Categories: architectural photography, interior design Tags: boston design center, boston design, interior design, tablescape, bar cart, heading home, heading home to dinner, home decor
In their cozy of Back Bay home, we met Shannon, her husband Daryl, and their newborn twins for a truly special photoshoot. The twins had come earlier than planned, and were just 5 lbs each. But as the saying goes, good things come in small packages. We started out the photoshoot in the twins' nursery that was designed by Shannon.
My latest photo shoots in and around Hertfordshire featuring bumps, babies, children and family's of all sizes.
The tides happened to be high when we arrived at the beaches which made for this amazing photo of Caroline. The dramatic backdrop lends perfectly for highlighting Caroline and her fierceness; work it girl!
We got quite a few variations of Lisa's husband jumping out from behind an apple tree to grab the phone out of the shot so Brody would give us a smile, and the results were hilarious. The boys were excited at the prospect of picking apples and each found their favorite. (Notice the adult male legs sticking out from behind one of the apple trees.
Categories: creative portraits, high school senior, senior portrait Tags: senior portraits, senior, high school senior, Nancy Chippendales, sisters, siblings, Dance Photography, daughter, Dancer, senior rep, creative portrait, class of 2018
Categories: creative portraits, high school senior, senior portrait Tags: Seabrook, beach, marsh, senior, senior portraits, high school senior, Dancer
Boston Family Photographer | Chicago Family Visits the East Coast to Create Lasting Memories
Categories: family portrait, newborn, portrait photography Tags: newborn, boston, ma, massachusetts, back back, back bay, family, family portraits, home, twins, baby, sibilings, bed, cozy, creative portrait, mother, father, sister, brother, new england
Originally from Chicago, Nicole and Josh lived in the South End of Boston until recently moving out to Newton. They knew they had to move to a home with more space as they are expecting baby number 2 in March! At the beginning of the shoot, Nicole and Josh claimed that they were not photogenic which could not be further from the truth.
It was then their cousin's Emmett's turn with his Dad. He loves giving bear hugs especially to Dad. We soon rounded up all four boys for a cousin's picture. Brody, Lisa's youngest, is very serious for such a young age, but one thing that enthralls us all, including Brody, is our iPhones.
It seems like our finale shot when we're up in Newburyport always involves the client getting their feet wet in some way. For Jen, we had her swishing away in the wet sand and playing with her hair. A perfect end to a perfect shoot!
There is something magical for a little girl about a big tulle skirt. Mom and Dad surprised their two daughters with fluffy cream colored dresses at our shoot at the Lyman Estate in Waltham. Hana was so excited by her puffball of a dress that before we even started the photoshoot she was twirling and laughing with delight in the parking lot.
I was amazed by how giggly Maddi transformed into this regal ballet dancer, as she leapt and danced across the room. Something as simple as putting on pointe shoes, or going on elevé is completely transformed when Maddie does it and made for some of my favorite shots. I can see why she plans on studying dance after Senior year! 
Boston Interior Photographer | Lowell Home Goes From Neutral to turquoise
Categories: creative portraits, family portrait, high school senior, senior portrait Tags: senior, senior portraits, high school senior, class of 2018, lawrence, city, boston, mill buildings, rustic, fashion, makeup, denim, hat, teen, high school, mother, daughter, glam
After a short hunt for flowers, we found some purple and yellow ones that matched perfectly with the cool blues in her outfits and her amazingly long blonde hair. Vanessa has some serious hair goals! She worked her tresses perfectly in the wind.
Boston Portrait Photographer | Special Beach Session on Plum Island
Naturally, we headed over to the mill buildings for a grunge meets high fashion feel. We played around and laughed so hard as we were trying to capture some movement to show the bottom of her heels, We called this one her "fashion editorial spread" Having started out in a black slouchy sweater, we noticed as the photoshoot progressed her sweater seemed to be growing! Certain fabrics can stretch like crazy throughout a shoot, and Taylor's sweater seemed intent on growing into a sweater dress.
As the shoot turned into Victoria's senior shoot, we started to focus more on Victoria's passion – dance. We are convinced that one day we will see her as the prima ballerina in one of the world's most prestigious dance companies.
Here's a big welcome to the Rogers Family! Lisa had won a gift certificate that we had donated to Temple Emmanuel's annual fundraiser. Her extended family came together at Smolak Farms in North Andover to have a photoshoot with 3 generations of family members. We settled down in the antique apple orchard.
With her Bestie Catherine making jokes behind the camera, Victoria was all smiles. In between shots, Victoria was tapping and dancing away as her mom called out her favorite dance moves. A quick outfit change later, we made it on to the beach.
With a palette of creams, gold, silver, and rose gold, as well as stars and furs scattered throughout the room, the nursery was the embodiment of Shannon's vision for the photoshoot. The twins were just beginning to nod off as we swaddled the two of them in soft pink and blue wraps.
We'd normally say, "say hello" to little Naomi, but she prefers saying "bye". One year is such a great age and we love hearing the random sayings they find to be special. In this case, Naomi loves saying bye to people, even when she's just meeting you! With their home situated near Bulloughs Pond in Newton, we met Nicole, her husband Josh, and their daughter Naomi on a breezy yet sunny November day.
Sage's unique pieces popped against the lush backdrop. Moving on with our theme, we continued using natural elements in the dining room table shot. We love how Lysa styled the smooth tableware, the natural edges, and the plush fur for the tablecloth.
Having heard about our client's Jayna's experience with her senior shoot, Rene contacted us for her senior portraits. Rene was looking for a unique and edgy location for her senior portraits and we had just the spot: the mill buildings. When Rene walked into the studio, the first thing we noticed was how expertly done her makeup was.
Boston Portrait Photographer | The Hodgmans 3 with 1 more on the way!
It is really special when the younger sibling of a previous client comes to us for their senior portrait. This was the case for Vanessa! We got to shoot with her older sister Alicia two years ago. Now it is Vanessa's turn to graduate high school and we were so excited to continue this tradition. We photographed Alicia in our historic Lawrence mill buildings, so for Vanessa we decided to mix it up and have her portraits taken at the Plum Island/Newburyport marshes and beaches.
We are so glad we could capture these fall memories for them to look back on their time in Boston. I wouldn't be opposed to heading out to Japan for their next shoot though!
Caroline rocked her senior photoshoot, and we know she'll do just as awesome this coming year because she is definitely a leader, dancing to the beat of her own drum. We love you Caroline!
Taylor dealt with it with grace, laughter, and eventually an outfit change. Outfit number two matched perfectly with a rusty basin that we found on the floor (maybe meant to catch drips from the leaky ceiling?). After propping it up, Taylor sat down and worked her unique background.
We're always interested in what our clients are passionate about. Joelle participates in dance and swimming and it was important for her to represent them in her photos. For dance, she grabbed an old pair of pointe shoes and held them while leaning against a wall.
The other thing about the South End is that it has so many options. You can find old, new, colorful, muted, and don't even get me started on the incredible doorways. I often use people's stoops, and of course, as soon as I sit a family down on someone's stoop, the resident comes walking in or out. Luckily they are usually super friendly about it.
And we had the perfect day to celebrate their time here with crisp blue skies and bright fall leaves to play in. One of my favorite shots is of the whole family sitting together on the porch. Hana was being silly and was swinging around the columns, until she'd run towards Mom and Dad and give them a big bear hug. Kana was cozy with Mom watching all of this ensue until she turned to the camera right at the perfect moment!
One of Rene's many passions is hair and makeup. She's part of her school's drama department and does the makeup for the whole cast. So naturally, Rene did her own makeup for her senior portraits. We could have sworn that she had gone to a salon to get it done, the girl has got skills!
Who doesn't love some Lilly in their wardrobe? Jen's senior portraits were inspired by her style! The chic beachy vibe from her Lilly Pulitzer wardrobe matched perfectly with the Newburyport beaches and marshes, so we headed up there one beautifully sunny afternoon.
And of course, Hana outfit's was not complete without a flower crown! Kana is a bit too little for a flower crown, but one day soon, she'll rock one like her big sister. This was a special photoshoot for Mom, Dad, and their little ones, as they will be wrapping up their time in the United States and will soon be going back to Japan.
Merrimack Valley Magazine shoots are always a great creative outlet. Lysa Pelletier is an incredible stylist and we've never been disappointed by her vision. Having her and Stephen on set is the perfect balance of collaboration, and while we are always shooting for a specific layout, we get just enough creative freedom to play around a bit too.
We soon broke out the bubbles and Naomi was so intent on catching them. She wanted to chase after them so badly, and we got some truly precious photos out of it. We sang the baby shark song, threw leaves in the air, and had an overall fantastic time enjoying the last bits of fall.
Categories: creative portraits, family portrait, high school senior, senior portrait, portrait photography Tags: senior portraits, senior, high school senior, class of 2018, urban, city, lawrence, boston
Right off the bat, Brianna worked it. She has the natural smize down. For those of you who don't know the Tyra Banks coined term, smize = "smile with your eyes". And look at all of that hair! It was a bit of a wind storm when we made it outside, but she wrangled all of her long locks effortlessly.
My Senior Rep Maddi chose to have her senior portraits in one of my favorite places to shoot, the Lawrence Mill buildings. I always tell my clients to bring best friends or siblings to their photoshoot because those closest to us often bring out the most genuine smiles! Maddi had her two fabulous younger sisters and Mom come along.
Who wouldn't want to skip school for a photoshoot? That's what senior Brianna got to do for her senior portraits! Brianna is friends and soccer teammates with one of our Senior Reps, Alena. At the crack of 8:30am, we met at the studio for Brianna's mill building inspired shoot.
I think Emily's mom Melissa, who was there snapping some behind-the-scenes photos, had just as much fun as her daughter. Emily is such a positive ball of energy, and up for anything to get the shot, we had so much fun shooting with her!  
Boston Portrait Photographer | My Favorite Place for Family Photos in May
After a quick outfit change, we made it to the beach. The sun was setting, and Jen was just walking around holding her shoes in her hand. Sometimes the best poses come from clients not posing at all! We had Jen toss some sand around to get a genuine laugh from her and the results are one of our favorite shots from the shoot.
Categories: creative portraits, family portrait, portrait photography, senior portrait Tags: creative portrait, family, family portraits, senior portraits, senior, high school senior, boston, back bay, brownstones, class of 2018, Dance Photography, Dancer
Categories: family portrait Tags: family portraits, family, boston, spring, back bay, south end, magnolia trees, cherry blossoms
Most people don't want rain on their photoshoot, but we always tell them that with afternoon rain comes the most brilliant sunsets. Senior Rep Victoria's shoot was sprinkling a few raindrops when we first started, but that did not put a damper on her fun!
After getting shot after shot of Rene absolutely working the camera, we wrapped up the shoot with a fun laughing shot of Rene in front of the vintage windows of the mill. Her bubbly personality truly shined in front of that red door, which makes it one of our favorite shots from our session.
Related Images of Family Photoshoot Blog