Diy Newborn Photography Fluff
newborn photography Diy Newborn Photography Fluff
newborn photography Diy Newborn Photography Fluff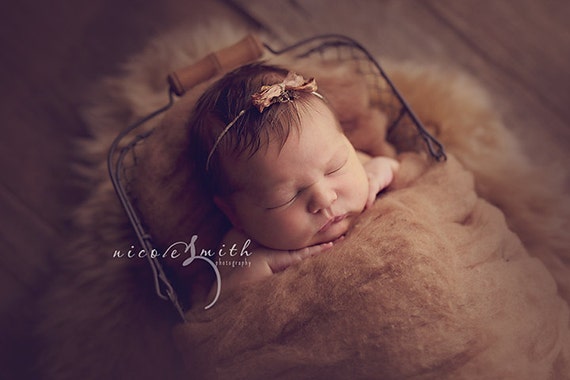 These are the perfect start to your prop collection because both girls and boys can use them. Stretchy wraps are wonderful for helping fussy babies feel safe and secure enough to drift off into a deep sleep. They also help offset the startle reflex that often wakes a baby as you are carefully posing them. For this project, I got most of my materials on sale at Walmart or with a 40% coupon from Hobby Lobby, which kept the cost low.
Jennadesigns is part of several affiliate advertising programs. This means that if you click on certain links on Jennadesigns, I may make money off of it. All images on Jennadesigns are original and copyright of the blog owner unless otherwise identified.
Permission must be requested before use of any content on Jennadesigns. All opinions are my own.
However, it left little room in my budget for the props I would need to complement the cute babies I would be bringing into my studio. So, I got busy figuring out how to make some props on my own. With a little trial and error, some help from Pinterest and YouTube, I found three easy and inexpensive solutions that anyone can do on their own – even those who aren't crafty by nature!
For the typical photographer looking to get started in newborn photography, the startup cost can be a huge obstacle.
1. For the pants, cut a rectangle from the main body of the sweater. Using a piece of computer paper as a guide is a great tool as it gives the perfect length for the pants. I started by making a pattern from a file folder. If you plan on making more than one set this would be a great thing to make and keep for later use.
5. Once you have removed the single string, you will do the same for the double string. Discard the strings.
Materials: An old sweater from your closet or a thrift store. I found mine at Goodwill for around $5 each. You will want to look for sweaters with quite a bit of stretch to them and of course something in a desirable color or pattern.
If you choose to make pockets or embellishments for your set, go ahead and pick up another shirt/sweater that coordinates. Yarn, ribbon, or elastic Sewing machine or needle and thread Scissors Bodkin or safety pin Directions to make:
Using different materials to give dimension and texture to your image can really add a lot of visual interest. This is a fun project and is easy enough to do while you are watching your favorite guilty pleasure binge on Netflix. I actually made mine on a road trip while my husband drove.
3. If you plan to add pockets, buttons or embellishments to the pants it is easiest to do before moving on to the next step. This is an optional step so skip ahead if you don't want any extras. I used a button-down shirt from goodwill that complimented the blue sweater. I was able to use the existing buttons as pockets for the pants by cutting a 2"x2" square around the buttons. I trimmed the edges off the bottom corners to create the desired shape for the pockets but you could easily adapt this into any shape you choose. I sewed the pockets to the right side of the pants using a zig zag stitch. If you are sewing by hand, you could use a simple straight stitch as well.
Archives Archives Select Month July 2018 June 2018 May 2018 April 2018 February 2018 January 2018 December 2017 October 2017 September 2017 August 2017 July 2017 June 2017 May 2017 April 2017 March 2017 February 2017 January 2017 December 2016 November 2016 October 2016 September 2016 August 2016 July 2016 June 2016 May 2016 April 2016 March 2016 February 2016 January 2016 December 2015 November 2015 October 2015 September 2015 August 2015 July 2015 June 2015 May 2015 April 2015 August 2014 July 2014 June 2014 May 2014 March 2014 February 2014 January 2014 September 2013 August 2013 July 2013 June 2013 May 2013 April 2013 March 2013 February 2013 January 2013 December 2012 July 2012 June 2012 May 2012 April 2012 March 2012 February 2012 January 2012 December 2011 November 2011 October 2011 September 2011 August 2011 July 2011 June 2011 May 2011 April 2011 March 2011 February 2011 January 2011 December 2010 November 2010 October 2010 September 2010 August 2010 July 2010 June 2010 May 2010 April 2010 March 2010 February 2010 January 2010 December 2009 November 2009 October 2009 September 2009 August 2009 July 2009 June 2009 May 2009 April 2009 March 2009 February 2009 January 2009 December 2008 November 2008 October 2008 September 2008 August 2008 July 2008 June 2008 May 2008
1. I used a scrap piece of the blue sleeve that was left over from the hat to cut a 1.5" strip. I stretched that piece of fabric as much as I could and cut it at the seam to make one long curly piece of fabric for the base of the tieback. From this long piece, I cut one shorter piece to use with the bow.
For today's DIY photo prop I thought I'd teach you how to make newborn "fluff" – the beautifully colored material used to fill baskets and buckets in newborn photography. It's actually very easy to make it yourself and you can save a ton of money simply by investing a little bit of time and effort into creating your own.
CategoriesCategories Select Category 365 Project Art Artists Blogging Books Cameras Crafts Decor Depression Family Food Freebies gastroparesis Home Inspiration Life Money Parenting Pets Photography Plants Pyrex Sewing Tarot & Crystals The Linestrider's Tarot The Wild Unknown Thoughts Tutorial Uncategorized Vintage
Repeat the same process as above, holding the string and pulling the yarn thru the your fingers. Discard both strands of string (and if you have a cat, throw them out so he doesn't try to eat them!). You'll now be left with the "fluff" part of the yarn.
For this tutorial, I only made one pair of pants but I have plenty of blue and plaid material leftover for another pair. I paid roughly $11 for the two shirts used for this set.
8. At this point, you can bring out your felt piece and place it on top of the felting mat. Fold your fluffed piece of deconstructed wool in half and use the felting needle tool to interweave the fibers into the felt piece. Each time you press down with the felting needle tool, it pushes the end of your wool through the piece of felt and binds the two together. The more you punch with your felting needle tool, the more secure your wool will be.
3. Hold each of the small tieback strips by the ends and tug as hard as you can. Stretching the fabric in this manner causes it to curl in on the raw edges which adds a nice finishing touch without having to sew!
Written by Jen / Crafts, Photography, Tutorial / August 07, 2017
I already had the thread and elastic on hand but even if you had to purchase those separately, you could still end up with two complete outfits for less than $10 each! You could also scavenge your own closet for a completely free project and clean out old clothes that you never wear anymore in the process. Double win!
2. Place your pattern on the edge of the shirt so that you can use the seam that is already there. Cut through both the front and back panels of the shirt so that you have two identical rectangles. If your shirt has a little bit of a flare at the bottom like mine, square it up before going on to the next step.
4. Start with the single string and pull gently until it comes out. If the yarn gets bunched up and the string won't come out easily, release the tension on the string and gently pull the wool at the bottom until it loosens up a bit.
2. Then, cut two 1.5" x 3(ish)" rectangles from the plaid shirt, making one slightly shorter than the other. Next, fold the rectangles in half and stack the shorter one on top of the longer one. Pinch in the middle and tie using a small piece of the blue tieback material. At this point, you can attach the bow to the tieback in any way you choose – sewing, hot glue, or simply tying it on. I chose to sew it because I already had my machine out.
10. Once finished, turn the pants right side out and enjoy your handy work!
Now, we're going to take these strands of yarn and pull them apart gently with your fingers. It should look something like this:
1. Find a portion of the sleeve that measures 6" in width – this will be the base of the hat. Then measure 12-14" from that point and cut (use a longer measurement for a longer hat).
7. At this point, you should have the basic shape of the pants. You should still have a hem on the pant legs intact from the bottom of the sweater. The top of the pants has a raw edge that we will need to take care of next.
1. Turn on your favorite form of entertainment. The Bachelor or This Is Us make a perfect accompaniment to this project! This requires no thinking, just a lot of repetitive motion so get cozy and settle in!
Therefore, I invested heavily in courses and mentorships with the leading experts in the field before I ever scheduled my first newborn to come to my studio. It was some of the best money I could've spent on my business because it really set me up for success.
Start by choosing a skein and cut a piece of yarn roughly 12-18 inches in length. Any longer than that and it becomes difficult to work with. For this example, I chose to use Homespun in Mimosa which is a pink/purple/blue variegated yarn.
2. From the short edge, measure 1.5 – 2 inches and cut a strip. I folded this strip in half and cut it into two strips so that I could make two tie-backs from each strip.
1. If you are using an infinity scarf, begin by cutting along the seam turning it into one long rectangular piece of fabric. For reference, it measures around 36"x64" when cut. It is a lot of fabric for a wrap so I just fold it in half lengthwise before wrapping. I find this beneficial when using light colored fabrics that tend to be a little see-through. With the extra fabric, I can leave the diaper on the baby and it won't show through. If you prefer a narrower wrap, simply cut yours in half lengthwise and create two wraps!
We will make the hat and tieback out of the sleeve and the pants out of the body of the sweater. This sweater can make 2-3 hats depending on the style, at least two pairs of pants, and multiple tiebacks. This is perfect for twin sets or just for different style options.
Materials: Stretchy jersey knit fabric. I used an infinity scarf from Walmart that was on sale for $3. Sadly, it is no longer on sale but you can use any type of jersey knit fabric. Keep your eyes out for sales and snatch them when they are cheap! Flowers (found in the scrapbooking aisle of Hobby Lobby) Wooden beads, pearls, moss, lace, or any other embellishments you'd like to use.
Scissors Hot glue gun Directions to make:
Keep pulling this apart, over and over, until it becomes wispy and "fluffy." The finished product should look like this:
See all the lovely different colors mixed in there? I love how this looks and it makes the perfect newborn basket filler. When you finish your skein of yarn, pull all of the fluff together to blend the colors. I purchased some 9×12-inch organza bags off eBay ($9 for 10 bags) to store my finished fluff in on the shelf in the studio.
8. With the pants still inside out, fold down ½" for the waist and sew down. Leave a small opening in this hem to thread yarn, ribbon, or elastic to help hold the pants together at the waist.
You're going to notice after you cut the yarn that there's a thin thread, in this case it's dark pink (you can see it in the example above on the right). You're going to take a hold of this piece of thread and pull the string of yarn thru your fingers. It should look like this:
More from my siteDIY Photo Prop: Floral Crowns and HeadpiecesNeutral Newborn Photography Props from Amazon PrimeDIY Photo Prop: Vintage Cheese Wheel Bucket Makeover
This project is perfect for those who love the thrill of repurposing items and finding treasures at thrift stores! This will also give you a one-of-a-kind outfit for your little models. We will be using one sweater to create each set (plus an optional coordinating shirt).
When I first started my business, it wasn't possible to buy the best of the best right away so I had to prioritize my budget. The one area I would never take shortcuts on is newborn safety. It is so important to be sure you are 100% confident in handling these precious little ones with the utmost respect for their comfort and safety.
Safety tip: Frequently check your felting needles as you work. Sometimes the needles can break off and it can be difficult to find in all the wool. Of course, anything you intend to use with a baby should be needle-free! Checking frequently can help narrow down your search if a needle does break.
Sign up to receive my twice-monthly Jennadesigns newsletter and access to my resource library, full of inspirational desktop wallpapers and printables, stock photography and PDFs on organization, blogging and tarot!
2. Cut strips of yarn approximately 1 yard long. I did not measure precisely. Instead, I cut them the length of my arm as I was pulling the yarn from the skein. I found it more time efficient to go ahead and cut the entire skein, making a pile in a large bowl as I went.
I could have stopped here and been happy with my work but I also wanted to make a matching tieback so this set would be versatile for boys and girls.
Newborn "fluff" sells on Etsy for $15-$20. You can make yours for the cost of a skein of yarn from the craft store and a little patience!
9. It is easiest to attach the end of your yarn, ribbon, or elastic to a bodkin or safety pin and guide it through the casing you just created for the waist hem. Once you have it threaded all the way through you can sew the final part closed. If using elastic, sew the ends of the elastic together using a zig zag stitch before sewing the casing closed. If using yarn or ribbon, leave the ends loose so that you can tie them to fit baby.
6. Once the U shape is sewn, use scissors to cut in the middle of the U to separate the fabric into two legs.
9. I started at a corner and worked my way around the perimeter of the piece of felt. Then I moved in towards the center and continued repeating steps 5-7 until the entire piece of felt was covered. For an 18"x18" square, I used almost the entire skein of yard. But for a smaller layer, you could get by with using less yarn.
4. Lay out your embellishments in any arrangement you'd like and hot glue in place. I found that using a toothpick for the smaller pieces helped keep me from burning my fingers. After your glue dries, you can experiment with other design elements, like tying knots on either side of the design. I did some with knots and some without. That is part of the fun – there are no rules and no limits to the creative possibilities! Your designs will be one of a kind.
The yarn will bunch up nicely in the palm of your hand and the string should pull out easily. Now, we're going to repeat this same thing, only this time with the thicker white thread that also runs thru the yarn (most skeins have a thinner and thicker thread and almost always two total). See below for what the thicker white thread looks like.
5. Then sew a U shape about half way up from the bottom to create the legs as shown on the pattern piece.
What DIY photo props have you made? Drop me a comment and share your talents with me – I'm always looking for more inspiration!
2. Turn it inside out and sew the top edges together. Flip it back right-side out and tie a knot at the tip of the hat. This is the easiest method since you don't have to sew anything. But if you have a thicker fabric, it will be harder to tie the top knot.
5. If you sew, you can sew the ends together to make a headband instead of a tieback for a different variation on this project. If you prefer to keep it simple, tie the ends in a bow or knot when putting it on the baby.
Materials: 1 skein of Lion's brand Homespun Thick and Quick Yarn in the color of your choice. A piece of felt cut to the size you would like your layer to be. You can use 9×12 sheets at Hobby Lobby for $0.
33 or if you plan to make bigger layers you can buy it by the yard in the fabric section. I found some 36×36 squares on Amazon for around $5. I made my layers 18"x18" so I was able to get 4 squares out of one piece.
Needle felting tool Needle felting mat Directions to make:
The price of quality props, outfits, and education on safe newborn posing adds up very quickly.
3. Once you have the pieces cut, you can put away the scissors. Three strings hold each piece of yarn together. Look closely and you will see one single string (green in my example) and then two strings that are grouped together (black). We will deconstruct this yarn by gently pulling these strings out.
4. Add any buttons or embellishments you want to the hat. For this hat, I used a 1" square that I cut from the button-down Goodwill shirt to match the pants.
7. Pull the wool apart to fluff it up. The more you pull, the fluffier it will be. If you prefer a curlier look, don't pull it quite as much.
I was able to make 9 different color wraps with 2 coordinating tiebacks for around $6 each. I still have tons of embellishments left over to make more so my next DIY day will cost even less.
3. I wasn't happy with how short the hat was with the chunky knot so I went ahead and made the hat thinner towards the top. To do that, turn it inside out and sew from the base to the tip to create more of a triangular shape. Then cut off the excess fabric at the edges. Turn it right side out and tie the knot. With less fabric, it is easier to tie the knot and the hat maintains more of the length.
6. With the wool now deconstructed, I pulled the ends of the wool to separate it into two equal pieces. Then I did the same with those two pieces tearing them in half so you end up with four shorter pieces from each longer strand you cut.
Sign up to receive my twice-monthly Love Letters and gain access to my subscriber library, full of inspirational printables and wallpaper, stock photography and PDFs on photography, blogging and tarot!
4. After attaching the pockets or any other embellishments, put the two pant piece rectangles right sides together and sew on the long sides, connecting the two pieces into a long tube. If you were able to use the seam that already existed, you will only have to sew the side that you cut.
The fluff is on the left and the discarded strings on the right. Repeat this process – over and over – for the remainder of the skein of yarn. This takes quite a while but it's something that can easily be done while watching TV. It's repetitive, but kind of meditative at the same time. I found I enjoyed it! I also enlisted the help of my 8-year-old daughter who had great fun helping me make this batch.
I purchased five skeins of yarn when they were on sale for less than $4 each and got enough from each of them to easily fill a newborn basket. I chose five different colors of variegated yard which gives your finished fluff a variety of colors and adds some depth to your photos. I chose four skeins of Lion brand Homespun Thick & Quick yarn and one skein of Baby Bee Angel Fleece.